Our Inspirations Series bottled water coolers are built to last.  Commercial-grade with an industry leading three year warranty, these systems are durable, yet have a sleek, modern look that will enhance any kitchen, office or lunch room.
Bottle-less Water Coolers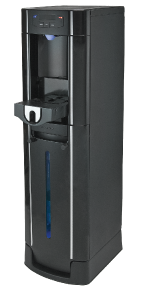 Tired of lugging bottles? Our Horizons Series water dispensers work in conjunction with a filtration system to provide an endless supply of great tasting water. No jugs to store or change, just a continuous supply of great tasting water!