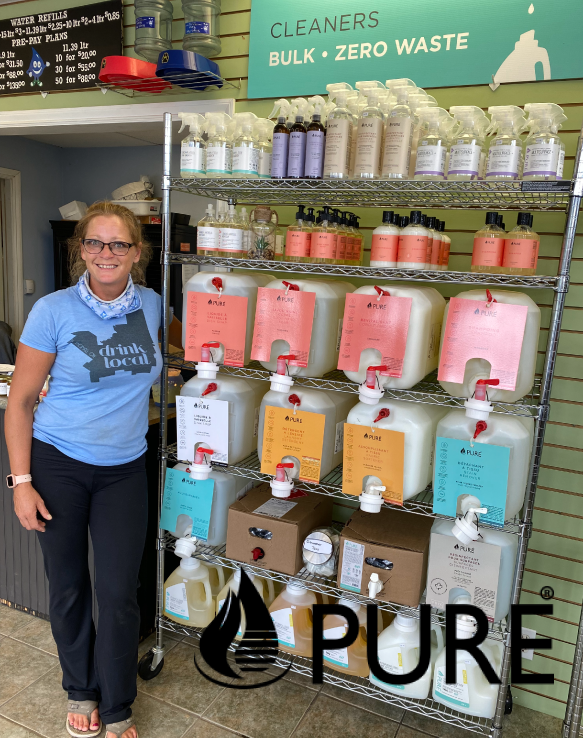 REFILL, NOT LANDFILL!
All Natural – Canadian Made – EcoFriendly – Vegan
Since it's inception in 2000, Simply Pure Water has focused on a "zero waste" philosophy. Over the years, our water refill services have diverted over 35 million disposable plastic water bottles from circulation by utilizing eco-friendly refillable containers. With this core belief in mind, we are proud to partner with Purebio.net to provide zero waste, eco-friendly, all natural cleaning and skin care products. All products are Canadian-made, vegan, all-natural and have never been tested on animals. Of all the zero waste suppliers out there, we chose to work with Pure because they are one of the few manufacturers that offer true zero waste with their refillable bulk packaging, which is returned to them for refill, offering zero waste from the production plant to the refillery in our store! Stop in today for a sample of these amazing products. You won't be disappointed!
When you add it all up, using our zero waste refill depot is good for the environment and good for you!  Stop in or Contact Us for more information!